Well, after twenty years of marriage, I finally got up the courage to make my first batch of jam. I've been putting it off all these years because I was afraid that somehow, I would manage to poison my family with homemade jam, despite having watched my mother make jam for years.
And I have to confess that it wasn't so much that I suddenly worked up the courage necessary to make the jam. The truth is, this morning, as I tucked fourteen quarts of blueberries into the downstairs freezer, I discovered several quarts of last year's strawberries.
I had to get rid of last year's fruit to make room for this year's.
And throwing it out was not an option.
Next to the unopened canning jars I bought last year in one of my back to the land moments, I found two boxes of pectin, their expiration date five days off. That decided it.
I grabbed two quarts of strawberries, guessed them to measure four cups. I poured them into a bowl and added sugar. I let them sit.
I heated water and stirred in my pectin.
I added my strawberry-sugar mixture.
I stirred.
I sterilized jars.
I stirred.
I sterilized.
The kitchen filled with the sweet smell of strawberries.
Bleary-eyed kids suddenly appeared from all corners of the house, inhaling deeply, peering into the pot, "what 'cha makin', Mom?"
I shooed them away with the wooden spoon.
I stirred.
I sterilized.
And then, suddenly, the mixture became jam.
I filled the jars. Set them aside to cool. Admired the gorgeous red, glistening in the jars.
The kids showed up again. "Can we sample?"
"It's too runny. It has to cool."
The girls headed off for a movie. My husband and I sat down to read. But I found I couldn't concentrate. Like a mother with a newborn, I kept getting up and heading into the kitchen to check on my jam. Was it still runny?
Finally, I deemed it cool enough to sample.
Squints got out the bread, slid four pieces into the toaster.
I dipped in a spoon.
I was disappointed.
My first batch of jam was a too sweet.
My first batch of jam was a bit runny.
Squints took the spoon from my hand. Spread the jam onto his toast. He took a bite. His eyes went kind of glossy.
"Mom, this is heaven."
I guess I can live with that.
I can't wait to make my second batch.
Peach.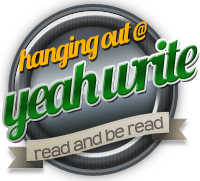 Labels: Gardening, Strawberries