Well, for some reason Squints thought the living room floor would be a suitable place to store his retainer.

And, of course, Filibuster found it with her foot and snapped it in two with a sickening crunch.



Squints called the orthodontist, inquired about the cost about a replacement.

"We don't have that kind of money hanging around, Squints," I said, thinking about the four new tires on my husband's car.

"You're going to have to help pay for it."

He frowned.

"I don't have a job."



"You're going to have to work it off."

And suddenly, Squints' pocket money; the money he makes from moving the lawn every week, has disappeared.


This afternoon, after spending four hours outside with his father, Squints came in and sighed heavily.

"I'm tired, Mom."

He sighed again; wiped the sweat from his brow.

"You tired?"

He watched me writing for a moment.

"No.

You're probably not tired.

I've been working."

He hee-hawed and blustered and puffed about all he'd done.
My parents have this term they use—fluffing.

It comes from an old Hi and Lois comic where Hi takes his wife around the yard, showing her all he accomplished that day.

Lois looks at the reader then says that men are like pillows: Every so often they need fluffing.



My husband came in and stretched, yawning loudly.

He puffed about the house, narrating his work from every window.

"Look at those gardens!

Look at that lawn!

Wow!"

I shut down my computer and headed outside to fluff.



After the chores were done for the day, I took the pocket knife my husband recently gave me and went to the back porch.

A limb fell from one of our trees last week: I had plenty of wood to work with.





The door opened.

"Whatcha doing, Mom?"

"Whittling."





Squints watched me for a few moments.

"Can I try?"

"Sure."

I handed him the wood; handed him the knife.

And as I watched him scrape the bark from the tree, I told him about my Great Uncle Ora Mac.

I don't remember Ora Mac speaking much.

But I do remember his whittled animals, which he would sign along the side in shaky blue pen.



I watched the wood reveal itself as Squints peeled away the bark beneath the blade.

The wood was clean and new.

"Looks good," I said, fluffing again, I suppose.

"What do you think you'll make?"

"I don't know, he said, his mind focused intently upon the task.

"Maybe a bull."





And I realized then that whittling, like writing, require a faith in the unknown.

When you write, you string words together, not quite knowing if…or how…the words will come together.

And when you whittle, you strip away pieces of wood, not knowing what lies just beneath.

There is a gift in stories.

There is a gift in wood.





There is a gift in whittling and appreciating the work of others.

And even though Squints doesn't believe me when I tell him this, there's even a gift in paying for retainers snapped in two.



This has been linked with Yeah, Write.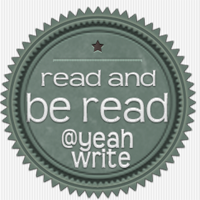 Labels: Creative non-fiction, essays, Raising Children