Note to self:

Laptops do not wish to have their powercords rudely yanked by two unruly dogs. Laptops do not particularly enjoy crashing to the floor. Most of all, the health benefits of a steaming mug of green tea do not apply to laptops, particularly after said crash.

(It does not revive them).

And while you're noting, also note this:

It is not a good idea to suddenly begin backing up said laptop after wiping the mug of streaming green tea from the keyboard. That sizzling sound you hear is the sound of the green tea meeting the motherboard and all its thousands of electronic parts.

Now would be a good time to extract the hard drive.

In the morning, I will run to the store for an adaptor cord and salvage what I can.

But in the meantime, the sun is shining and the wind carries a cool breeze. The sky is full of September clouds. Autumn leaves wait to crunch beneath my feet. Unruly dogs clamor for a walk.

And, in a couple of days, when I'm back and running with the old clunker I gave to my daughter because it doesn't have wireless, perhaps I will laugh about this.

Words lost are merely words lost.

But what I have gained is time: time away from the Internet. Time away from email and Facebook and Twitter and Pinterest. Time to do what I was supposed to have been doing all along: Setting down words.

And backing them up.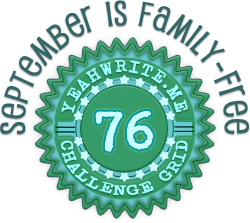 Labels: Creative non-fiction