I don't know why I remember those baby birds lying twisted and dead upon the cement floor of the garage of the second house I lived in. The front of the garage had a set of tall built-in shelves, more than likely constructed by my father. Likely, too, given his affinity for the color, they were painted grey. Or perhaps white.



I saw a bird dart from the top of those shelves one day. Maybe it was the Saturday we cleaned the garage, taking the tools from their neat hooks and spreading them on the driveway, even spilling out onto the front lawn when we ran out of room.





As we cleaned and sorted, a man pulled his car up the driveway and emerged, smiling.




"Having a garage sale?"




"No," my dad said, and my sisters and I paused in our work, grateful for the sudden interruption. I watched my father, neatly dressed in his khaki pants and button-down shirt. (I can't ever recall having seen my dad in a tee shirt. Maybe once have I seen him in a pair of jeans and just writing this makes me laugh because I remember the day his mother—my grandmother—got her first pair of blue jeans and wore them to work outside among her daffodils and my mother, sisters and I admired them while she posed with her hands on her hips and laughed.) "Just cleaning."

The man's smile disappeared. "You shouldn't leave things in the driveway if you're not having a garage sale," he snapped.




I waited for my father to get angry at the man for his outburst. But he kept his cool and the man finally got into his car and backed out of the driveway without the hard rake or the rototiller or whatever it was lying upon our front lawn that had caused him to stop in the first place.




But the birds...




I went from the kitchen into the garage. I was alone. I pulled up a stool or a ladder and positioned it beneath the nest of the birds. I stood upon my tiptoes, grasping the top shelf and peeking at the babies, naked and helpless in their nest. I saw tiny heads tipped back, yellow beaks gaping. I saw delicate wings folded against translucent skin revealing spidery lines of blue and red.




The next morning, I saw the baby birds on the floor of the garage, their yellow beaks broken and bloodied, a whisper of a line of grey feathers along their wings. When I went to my mother in tears, she explained sadly that nature sometimes did inexplicable things.




I was angry at the mother bird for tossing her birds from the nest. I resented the birds' helplessness. Mostly I was furious at myself, for causing their death.




Because while nature does, indeed, sometimes do inexplicable things, this time, nature was not to blame.




And now that I think about it, I understand why I still remember those baby birds lying twisted and dead upon the cement floor of the garage of the second house I lived in.




Memories—sometimes light and airy, sometimes heavy burdens—bind us to who we once were.




Memories shape who we become.




Memories remind us of life's fragilities, and that, rather than getting angry at the anger of others, perhaps it's best to just slip into a pair of comfortable blue jeans, put our hands on our hips, and laugh among the daffodils.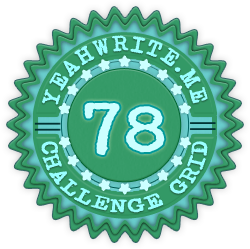 Labels: Creative non-fiction, Growing up, Nature, writing exercises